Plinius Mobile Safety Inspection app
Environmental, Health & Safety Risk Management

iOS and Android
Cloud or On-Premise Mobile Solutions



Free 30-day Trial of Plinius-Cloud
Email us now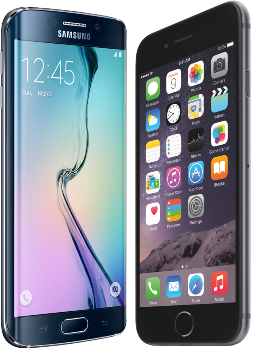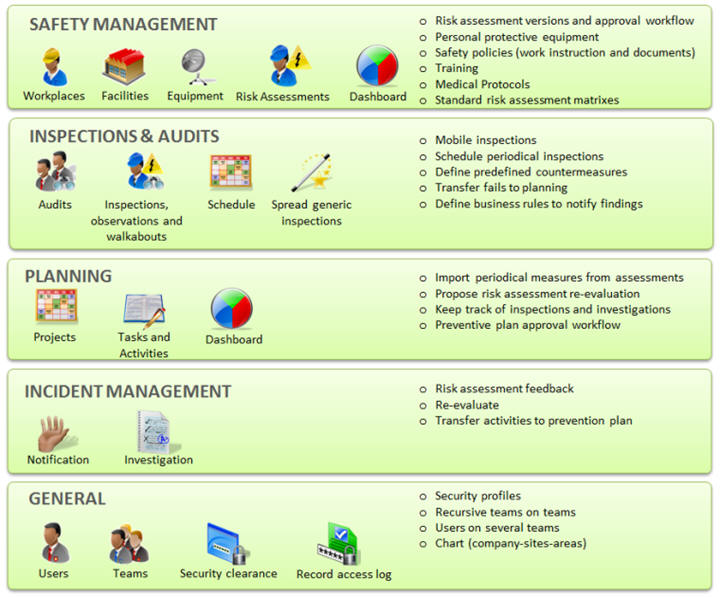 Plinius Safety Inspector (EHSM) from Barracuda Software has been designed to reduce risk, manage prevention within the company and to cover needs from the self-prevention services. Prevention plans are easy with Plinius!
Also visit www.MyPlinius.com for additional information.
Plinius Safety Inspector (EHSM) is an Occupational Health and Safety solution to manage, audit and continually improve your processes. It is intended for helping you to obtain, implement and retain ISO9001, ISO14001 & OSHA 18001 certifications.
The Planning allows follow-up measures from risk assessments to various company prevention needs such as: focused training to workers, inspections, observations and audits, corrective actions derived from findings in accidents and incidents, manage agreements from security and health committees, etc
Training focus: Focused training to workers
Audit: Sophisticated and measureable audits
Corrective Actions: Current and timely corrective actions from findings
Inspections: Improved and timely inspections
Management: Effective, accurate, timely and focused management decisions
Observations: Real-time and near real-time observations
Security: Address security concerns when discovered
Risk Assessment is a powerful and flexible process-oriented module. It manages risk assessments of places, equipment, products and processes. A risk assessment can be defined for one place or area or even assign it to all the workers affected workers. This dramatically saves time and avoids duplication information.
The standard risk assessment matrixes provides the option to select the more appropriate method for risk evaluation. You can work with predefined FINE, Numeric FINE, 3x3 Binomial and 5x4 Binomial or define your own matrix with Plinius Studio (Programming skills are required).
Plinius Safety Inspector (EHSM) has been developed using its own SDK (Plinius Studio). It is fully customizable to fit your needs. Plinius Safety Inspector (EHSM )is a multi-language solution. It currently supports English, Spanish and Catalan. If you need to run Plinius EHSM in a different language, ask us about how to localize it.
Plinius Safety Inspector (EHSM) provides system integration. Import legacy system data and integrate with existing ERP and other management systems (e.g. SAP, Oracle or PeopleSoft). Use the SDK to easily integrate with existing corporate applications.
Plinius PDFs
Groupe ADEO - World's 3rd Largest DIY Retailer
Improves and enhances:
Business processes and profitability
Security of your data
Safety Considerations
Report distribution to recipients
Management's access to timely information
Many other ways....
Reduces:
Communication of environmental, health and safety impacts by location, employee, task etc.
"Find" times from hours to instantaneous
Ongoing paper needs
Excel spreadsheet maintenance and labor
Insurance impact
"Neighbor" incidents
Many other ways....
Plinius Safety Inspector EHSM User Options

Cloud

Local User

Mobile User

Remote Office

Remote User

Web

Yes

Yes

Yes

Yes

Yes

Yes
Plinius EHSM Application Integrations (Major)

Accounting/ERP

Business Alerts

and Processes

Business

Intelligence

Customer Relationship Mgmt

Document Management

Microsoft Office (Outlook/Word/Excel)

Optional

Optional

Optional

Optional

Optional

Optional

The Plinius Safety Inspector EHSM application and associated data can exist on your network and under your control
Plinius assists organizations to completely control the access and distribution of environmental, health and safety information throughout the organization.
Total Systems, Inc. Plinius application suite comprises an integrated offering, combining the best of audit, health and safety management with the best approach for an enterprise-wide solution set. Through this strategy of Total Information Ownership (TIO), users are empowered to access, manage, and own all information — structured or unstructured — in an enterprise.
The Plinius EHSM Suite can assist organizations involved with commercial, industrial, residential or historical risk management in the following industries and niches:
Bridges and sandblasting




Chemical




Cleaning/clean-up related




Concrete




Demolition




Distribution (Hazardous/regulated materials)




Drilling




Electrical




Energy
Environmental




Excavating




General Contractor




Governmental (local, state, Federal)




Health related (hospital and related areas)




HVAC




Job shop




Land management/landscaping




Maintenance
Manufacturing




Painting




Paving




Planning (Impact studies etc)




Property Management




Real Estate




Retail (OSHA/FDA/EPA compliance areas)




Roofing




Safety




Sandblasting
Sign companies




Transportation (fluids or particulate matter)




Traffic




Utility and utility related (digging/compliance)




Waste Management